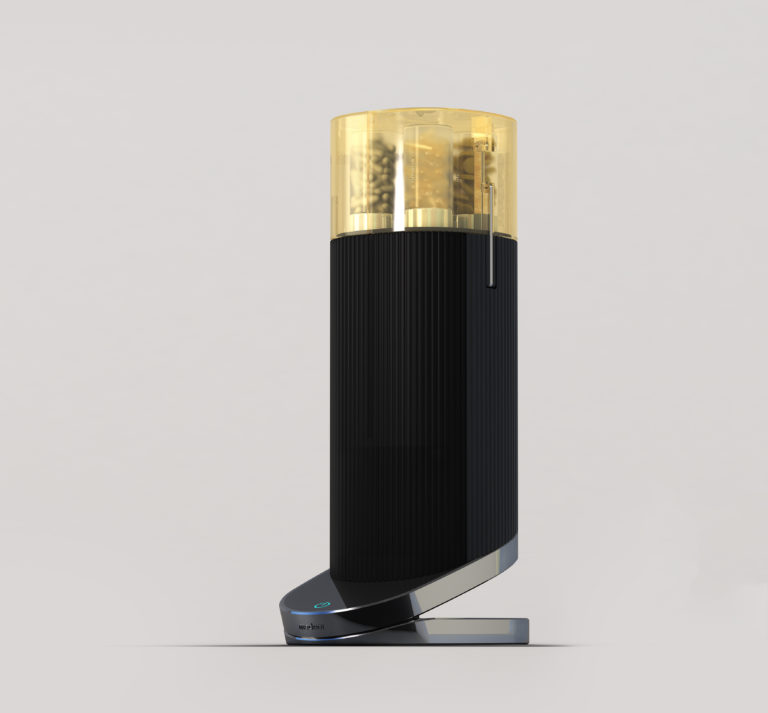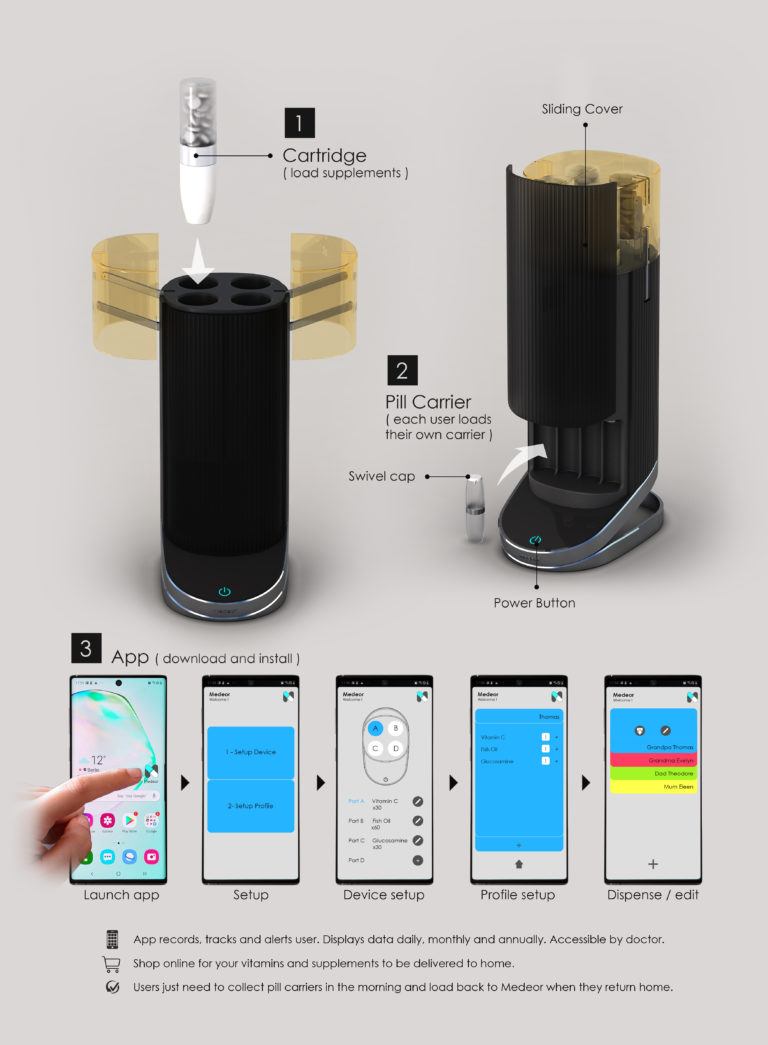 SMART HASSLE-FREE WELLNESS
As people are getting more into wellness and the pursuit of good health today, consumption of vitamins and mineral supplements has become a common sight. To some, it has become a necessity.
Medeor eliminates the forgetfulness of consuming one's supplements. Supplementation is predefined by the user through an app with profile customization. All you need to do is load up the supplement cartridges of choice into the device, set up your individual profile with the supplements you need each day and it will dispense your daily dose automatically. It will also prompt you to take your supplements and to order them online when the supply is low. Medeor is also able to dispense up to 4 profiled supplement prescriptions, hence making it suitable to be shared by the whole family. In addition, this app is linked to your family doctor.